BASIC STRATEGY GUIDE: STEP 18

Activity Two (Steps 13-18):
Develop new products and services to gain share with Core Customer segments.
Step 18: Modify the Company's product and service innovation program to reflect the worth to the company and the praticality of each innovation.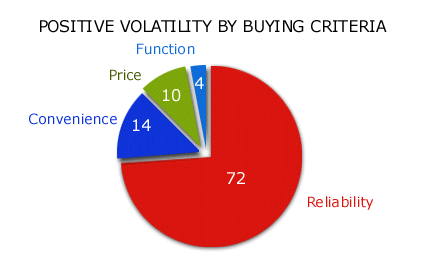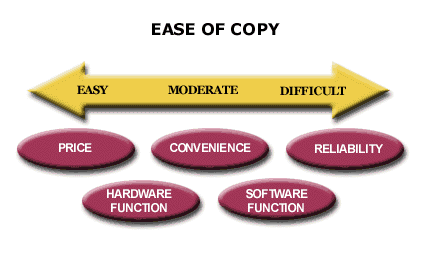 What:
Rank potential product and service innovations both by value to the company and by the ability of the company to implement the innovations.
An important consideration in the value of an innovation for the company is the ease with which a competitor might copy the innovation.
The Company should review the history of how long previous innovations remained unique. More specifically, the Company should determine how robust previous categories of innovation have proven to be.
Each innovation falls into one of the categories of the Customer Buying Hierarchy: Function, Reliability, Convenience, and Price.

Customers purchase from a supplier because they view the supplier as unique on some benefit. In this case, "unique" means less than half the current suppliers offer the particular benefit.

The objective of the product and service innovation program is to create uniqueness for the Company with its core customers so that they will increase their purchases from the Company.

The history of innovations on the Customer Buying Hierarchy gives an indication of where the industry has been most successful in creating uniqueness. This history of unique benefits is reflected in the purchasing patterns in the industry's positive volatility. Those categories (i.e., Function, Reliability, Convenience or Price) on the Hierarchy with the greatest customer purchase volume are those that competitors find most difficult to copy.
Positive Volatility by Buying Criteria: Industry Examples»
Why:
The Company, in its value innovation program, must find an appropriate balance between value for the customer and profit for the company. Basic Strategy Guide Step 17 ensured that the potential innovations had value for the customer. This step assesses the attraction of each potential innovation to the company. A performance innovation that the industry competitors may copy quickly offers the Company virtually no uniqueness in the market place and is unlikely to improve the Company's market share. The Company should implement those potential innovations that assure it of profits and that the Company can implement practically in the future.
What to Watch For:
Action:
Use the perspectives of an innovation's net value to the company and near-term practicality of implementation to set final priorities for the product and service innovation program.
More Information About the Customer Buying Hierarchy on the Advanced Site >>
More Information About Benefit Duplication on the Advanced Site >>
More Information About Value for the Company and the Customer on the Advanced Site
>>
More Information About Capacity for Innovations on the Advanced Site >>
For helpful context on this step:
Videos:
Perspectives:
Symptoms and Implications: